Increased Safety Measures at Vanishing Veins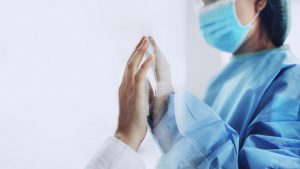 In response to the COVID-19 pandemic, Vanishing Veins Northwest is taking extra precautions to safeguard against the spread of this disease. Patient safety is always our first priority; these unprecedented times are no exception. And our commitment to safety means that you don't have to put your vein health on hold. In fact, times like these are proof that we should pay even closer attention to our health and plan accordingly for the future.
We are working in close coordination with our health system partners to ensure we have a consistent path of care for patients during this time. Vanishing Veins Northwest doctors and staff adhere to the standard transmission-based precautions for infection control.
Steps we are taking:
Use of personal protective equipment such as gowns, goggles, or gloves whenever there is an expectation of possible exposure to infectious material
Practice proper hand hygiene
Plexiglass shields at registration or check-in station
Waiting area furniture arranged to encourage physical distancing
Follow respiratory hygiene/ cough etiquette
Properly handle, clean, and disinfect patient care instruments and devices
Handle textiles and laundry carefully
Follow safe injection practices
Ensure healthcare worker safety, including proper handling of needles and other sharp objects
Ensure appropriate patient placement
Limit transport and movement of patients
Prioritize cleaning and disinfection of the room and equipment
Practice social distancing to keep six feet separation between guests
We will get through this challenging time together, and one way to ensure this is to work with us to ensure the continued safety of our locations. Please alert us immediately if you have been screened or are undergoing evaluation for COVID-19 exposure so that we can effectively triage your care. You will be required to wear a mask during your visit. Please plan to wear one of your own or one will be provided for you. Please check with the Vanishing Veins Northwest staff prior to your visit for an updated visitor policy.
Screening For Symptoms
If you are experiencing any of the following symptoms prior to your appointment, please contact the vein center so we can assist you in rescheduling for a later date: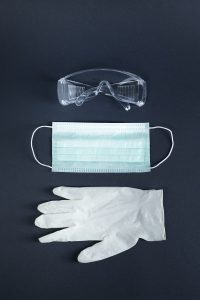 Fever
New or worsening shortness of breath
New or worsening cough
New loss of sense of smell or taste
Sore throat
Chills
Headache
For more information on disease control and prevention, please visit https:// www.cdc.gov/.
The Washington State Department of Health has established a call center to take questions from the public, and what to do if you have symptoms: Call 1.800.525.0127 and press #.
Resources can also be found on the following sites:

Your vein health does not have to take a back seat to the coronavirus when you're in our hands. Don't wait another minute to finally schedule your vein treatments!