Payment Options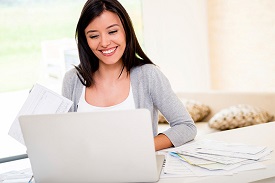 Vantage Radiology contracts with over 25 different health care plans. Our goal is to be your radiology provider of choice and to provide exemplary service to you, your physician's staff, and your physicians. We have trained personnel who can assist you with navigating through the ever increasing insurance coverage maze. Their knowledge can help make your journey as efficient as possible.
Vantage Radiology is also pleased to offer a significant discount program for patients who wish to pay out of pocket or are uninsured.
Patient account representatives are available by phone at 253.661.3300 to answer your billing questions Monday through Friday, 10:00 AM – 3:30 PM. Billing inquiries may also be e-mailed to question@vrads.com.
Payments by mail should be sent to:
Vantage Radiology & Diagnostic Services, P.S.
P.O. Box 26730
Federal Way, Washington 98093
Pricing and Discounts
Vantage Radiology is pleased to provide patients with imaging study fee estimations which account for insurance contracted rates and cash discounts. For your estimate, please call our Fee Request Line at 253.661.4750, during office hours of 8:30 AM to 5:00 PM (PST), Monday through Friday.
The Fee Request Line can answer questions for services provided by Vantage Radiology at these locations:
Agency Relationship
Auburn Imaging Partners, LLC dba Auburn Diagnostic Imaging Services is the billing agent for services rendered by Vantage Radiology & Diagnostic Services, P.S. and Auburn Imaging Partners, LLC. Payments made by our patients or payers are deposited into a clearing account, and forwarded to the respective owners. This process is followed to ease the billing coordination for our patients, and to avoid the necessity of sending separate bills for the technical component of services (equipment, technologist labor, etc.) and the professional component (medical interpretation).

NOTICE REGARDING ONLINE PAYMENTS
Vantage Radiology & Diagnostic Services is not affiliated with and does not endorse third-party payment services such as DOXO.
These third-party vendors will often charge an additional fee if you choose to use their service to make payments.
Our direct link to make payments is: https://www.vrads.com/patient-resources/payment-options/pay-my-bill/. There is no charge for making a payment online.
Do NOT use the following website to make your online payments:
https://www.doxo.com/info/valley-diagnostic-imaging-services-medical-arts-center