What You Should Know About Exercise & Varicose Veins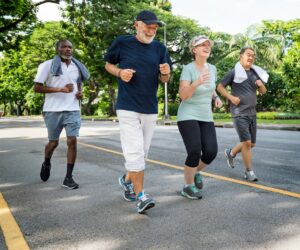 Exercise is amazing. It offers a range of important benefits for your health and wellness, including helping to reduce your risk of coronary disease by up to 35%. Regular activity strengthens your bones, helps you manage weight, and improves your brain health.
Did you know that exercise can help to reduce the discomfort associated with varicose veins? At Vanishing Veins Northwest, we're here to help you understand the effects of varicose veins. We can help you to improve the look and feel of your varicose veins with recommendations for exercise and healthy living.
Who Suffers from Varicose Veins?
Approximately 25% of women and 15% of men experience varicose veins. If you have a family history of varicose veins and your lifestyle and career are sedentary, you may already have seen and felt the signs of rope-like varicose veins.
Hormonal changes like pregnancy, puberty, and even menopause might have been the initial trigger. You might be experiencing heavy legs or cramping, itching, swollen legs and feet, and even a painful or burning sensation in your legs. You may have experienced worsening varicose veins when you stand or sit for long periods.
Putting your legs up at the end of a long day of standing may have been your go-to solution so far. You may even have discovered that avoiding tight clothing and high heels helps. You should also be drinking lots of water and using low-impact exercise to improve the circulation in your legs.
Why Does Exercise Make a Difference with Varicose Veins?
When you exercise, your muscles contract, which keeps the blood circulating. You're helping to address the issue of pooling blood in your legs, which can lead to cramping, swelling, and painful itching. You may need to focus on low-impact exercises like biking, walking, or swimming to support improved circulation without overdoing it.
Next Step: Consult with Vanishing Veins Northwest
Our focus is on your health and wellness. We help you determine the extent of your varicose veins with a diagnostic ultrasound. Then, we offer recommendations for solutions that will support your long-term vein health and overall wellness.
Call us at 425-277-8346 (VEIN) to Schedule Your Appointment Today!