Alexander Sheu, M.D.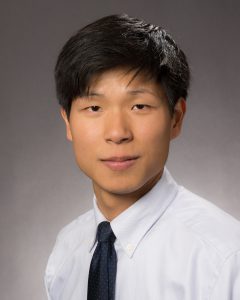 Dr. Sheu specializes in Vascular & Interventional Radiology. He takes pride in working closely with a multidisciplinary team to provide the highest quality of care to patients. He has a particular interest in image-guided, minimally invasive oncologic and venous interventions.
Originally Dr. Sheu is from Michigan and is a Wolverines football fan. He and his family fell in love with the Pacific Northwest and moved here for its natural beauty, culture, and people. In his free time, he enjoys hiking, gardening, video games, and road trips.